ABCs & 123s - Cute Alphabet and Number Decor for your Little One
Help your little one learn his ABC's with these cute
alphabet decor ideas for kids
. Engaging him with these toys and decorative items is a sure way to help him rise to the top of the class! [caption id="" align="aligncenter" width="432" caption="Needle Felted Alphabet Balls by Jack's Beanstalk - Houzz"]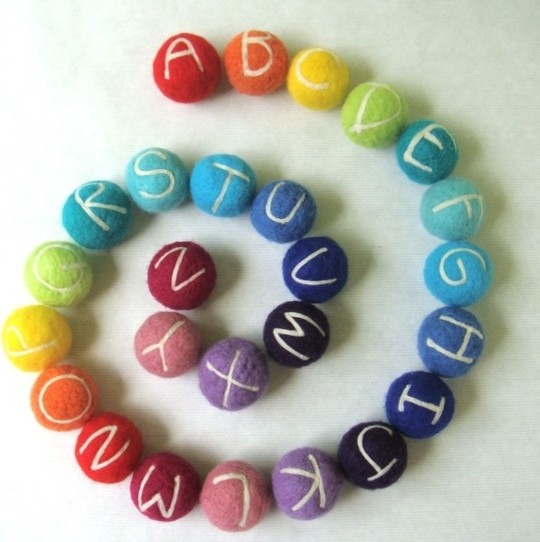 [/caption] We're not sure what we like better about this 
felt alphabet decor,
the many ways you can use them in your decor or the sheer aesthetic beauty of them. Either way, you can't go wrong. These gorgeous creatures can be arranged to your liking or even strung up around the room. By
Jack's Beanstalk on Etsy
, find this and other eco-friendly toys designed by Jack. [caption id="" align="aligncenter" width="450" caption="Alphabet & Number Blocks - littlesaplingtoys on Etsy"]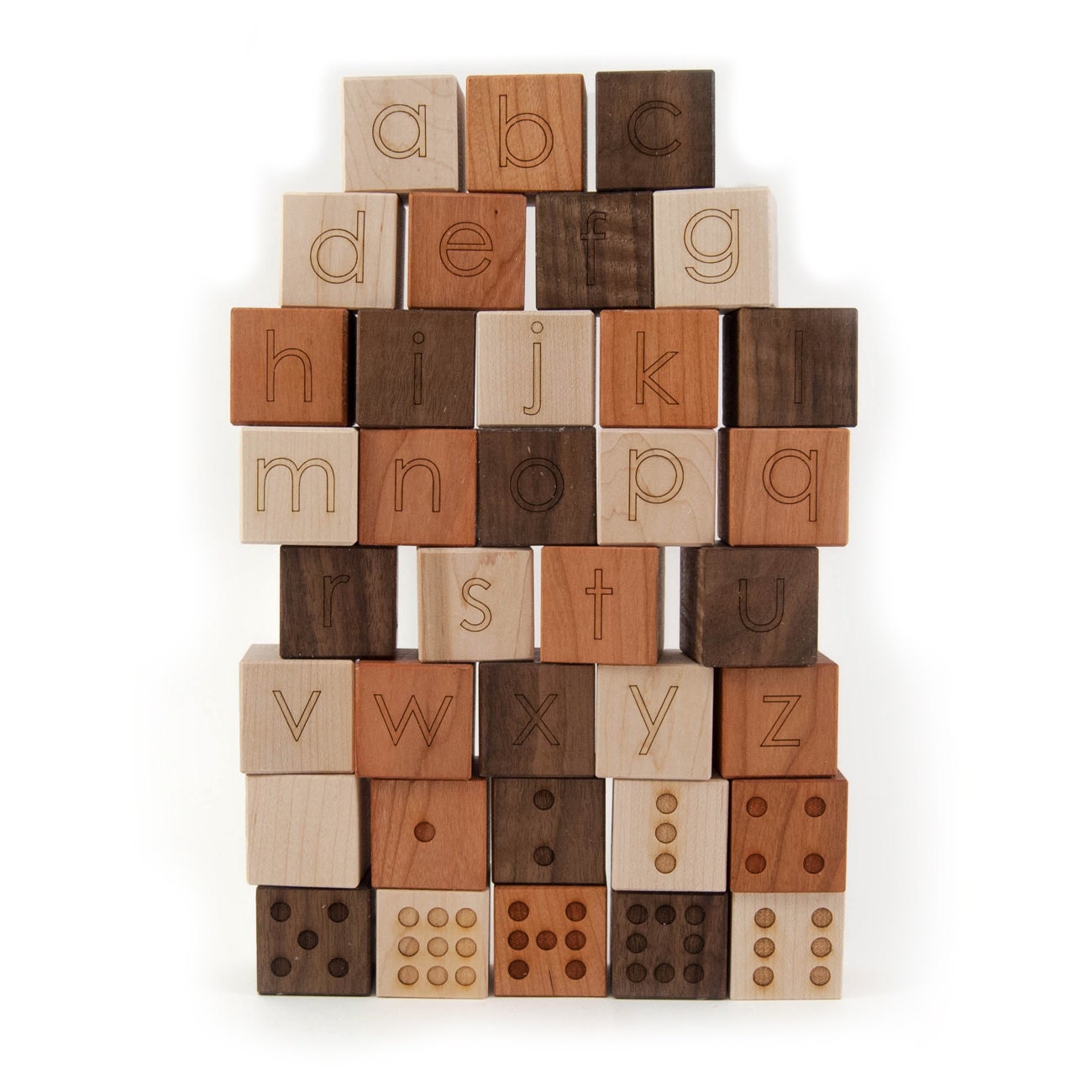 [/caption] Ah - classic
alphabet wooden blocks
! What better way to learn your abc's and first words then with these beauties. Consider gluing together words and turning these into wall hangings to add some dimension to your baby's room. By
Little Sapling Toys
, the duo of Nick and Kim, plant a tree for every toy sold, use FSC Certified hardwoods, recycled content packaging and participate in their local green power program in Sheboygan, WI. [caption id="" align="aligncenter" width="434" caption="Stuffed Felt Numbers Magnet Set - MiChiMaLLC on Etsy"]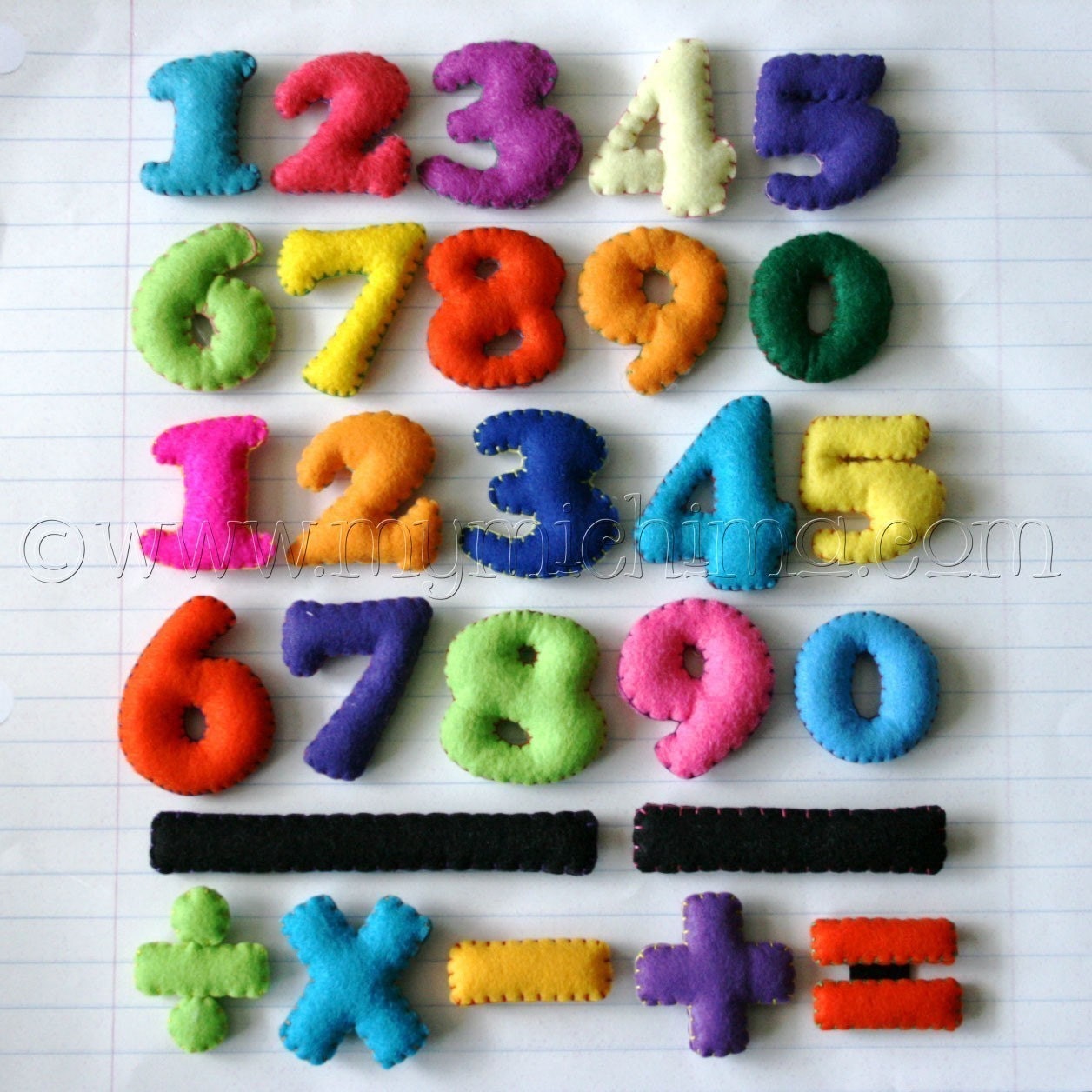 [/caption] Another idea for felt decor are these
felt alphabet and number magnets
. In cute colors and texture, these magnets make decorating fun and versatile. Simply arrange and rearrange whenever you want a fresh look. By
MiChaMa on Etsy,
you can even get operator signs to help with learning addition, subtraction, multiplication, and division. [caption id="" align="aligncenter" width="475" caption="Alphabet Wall Decal - weeDECOR"]
[/caption] Finally, check out weeDECOR's
alphabet wall decals
. Our alphabet wall decals come in a variety of colors and fonts so you can choose the style best for your room - classic, modern, fancy, fun, or more!